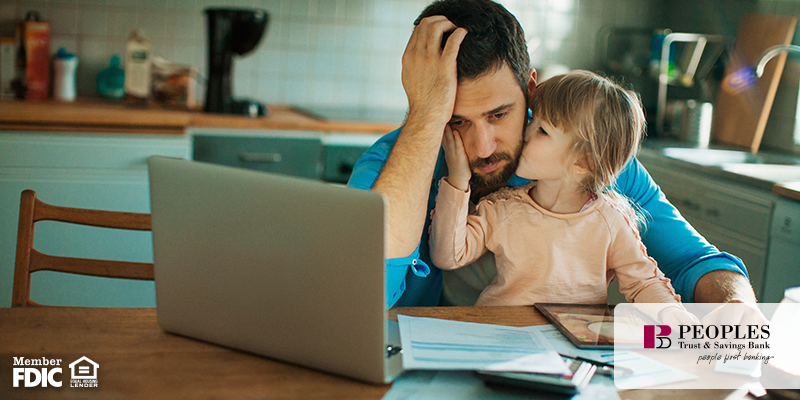 If you are feeling overwhelmed and losing sleep at night because of your finances, you are not alone. There are many factors that can contribute to financial stress such as: kids, marriage, debt, pregnancy, job status and physical health. According to the American Psychological Association's 2015 survey, 64% of stress is attributed to money. If you are experiencing a creeping sense of panic over your finances, take a deep breath and exhale. We are going to walk you through a simple plan to get you back in control.
1). Identify Stressors
Take time to write out a list of everything that is weighing on you. This can be financial burdens or anything that adds to your anxieties. Maybe you are struggling to meet your mortgage payments or taking care of an aging parent. Maybe it's an addiction to spending with a mountain of debt surrounding you. Everyone has a story and struggle. Listing out and identifying these is not only therapeutic but will be the start to knowing what you can and cannot change. What are the problems, and what are your realistic goals? Take this financial stress test to get a better understanding of where you are at and where you would like to be.
2). Create a Budget
This will be the map to the end of your tunnel. Doubtless, you have heard the importance of budgeting. Now it is time to heed those words into your plan. There are many financial gurus out there with their preferred budgeting outlines. We would recommend speaking to one of our financial advisors at Peoples Trust & Savings Bank, or learning more about people like Dave Ramsey and his program. When you are crafting your budget, keep in mind the goals you have created and the daily habits you want to develop. This is how you learn to make the most of your income. By adding a goal of establishing an Emergency Fund, you will help to eliminate future stressors should and when misfortune occurs.
3). Stay Positive & Get Help
The key to staying on track, is staying positive. Once you have your budget set, you are able to track your spending. You may fall off the wagon a time or two, but don't let shame keep you from starting over. Reach out to a trusted friend or join an accountability group like Shopaholics Anonymous. Be sure to let them know your goals and your struggles. Having someone to keep you accountable will help you to not only relieve current stress but prevent future panic.