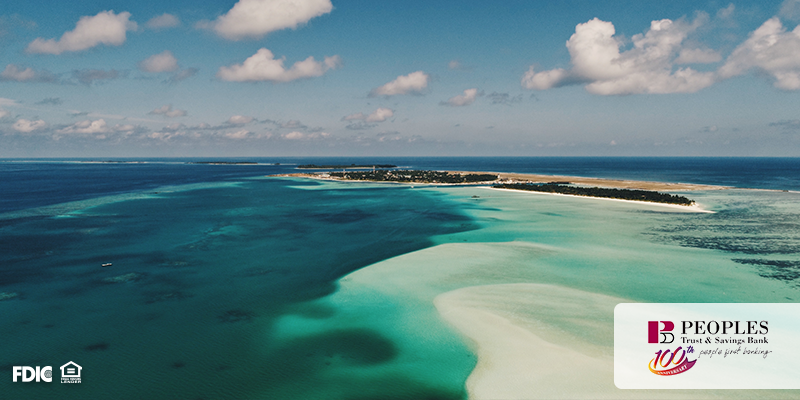 One of the best things summer brings, aside from the beautiful weather, is time to enjoy with your family. Whether that's planning a fun weekend adventure, or carving out a week to go exploring, your kids are sure to remember these getaways for decades to come. After years of trial and error, we've discovered some ideal destinations where you can stay in budget while enjoying all the perks of your family's time away.
Wisconsin Dells, USA
This midwestern hot spot is filled with many of the nation's premier water parks. With options at every price range, many resorts include park passes and discounts on other area activities. For those looking to save some extra funds, we recommend finding accommodations with a kitchenette. This added feature allows your family to cook meals instead of having to eat out at pricier restaurants, plus the kids will appreciate the extra time in the pool!
Tamarindo, Costa Rica
One of the most difficult parts of organizing a vacation is finding all the activities for you and your family to enjoy. At GO Adventures in Tamarindo, they have a bit of everything for your little ones to experience. Back at the hotel, they can run across award winning beaches, and spend the day relaxing in the sand. For those days you want to venture out, there is always an endless supply of options, and not to mention delicious food!
New Orleans, USA
This city is filled with a rich and vibrant history perfect for family vacations. With countless historical tours, you and your little ones can learn about the history of the South while enjoying some truly decadent dishes! Exciting excursions such as airboat tours and crocodile encounters will give your kiddos stories they'll be anxious to share back home! For added savings, we recommend booking a home rental to avoid costly hotel fees and save some extra money by trying out your own creole recipes.
Vancouver, Canada
This vibrant town, just north of the border, is filled with fun and flavor! Enjoy all the best bites and adventures alongside your family at the Granville Island Public Market, and then take a walk through the Vancouver Aquarium, to watch your children learn all about Canada's sea creatures. No matter what you and your family decide to do, you'll be warmly greeted throughout one of the happiest cities in the world. Just be sure to remember your passport!
Austin & Waco, USA
These two sister towns are separated by just over 100 miles, but offer fun-filled activities in both locations. By combining the two cities for this memorable trip, your family can step on the set of Magnolia Market and savor the mouth-watering taste of Franklin Barbecue, all in one fell swoop. Austin will provide an endless list of new restaurants and tours, while Waco can set the tone for the ride home with classic family-fun that the whole clan can enjoy.
Wherever your summertime travels take you, Peoples Trust & Savings Bank is here to help safeguard you and your finances while you're away.