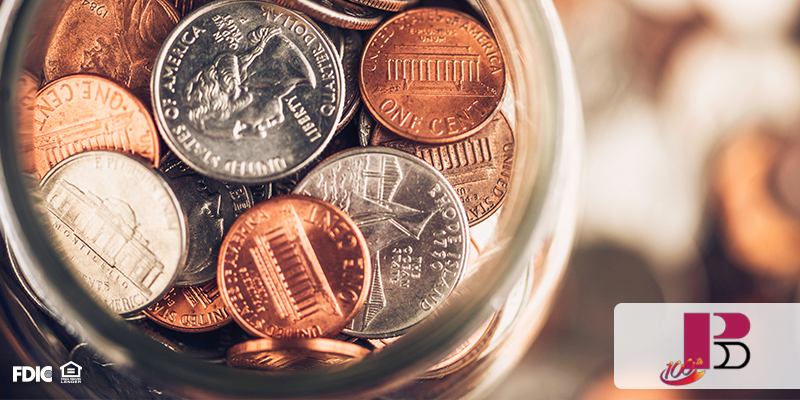 Do your savings goals make you feel frozen? Get back on the ice this season, and let Peoples Trust & Savings Bank help you win your personal financial game. We'll show you how to keep pushing forward with these strategic hockey tactics:
Find the 5-hole.
One of the first and most important ways to save is to keep your eyes open! Whether it's taking advantage of grocery store specials, buying household items in bulk, or cutting spending from your monthly budget, the biggest opportunity you have while saving money is continually searching for new ways to save.
Complete the hat-trick.
Before you start saving for the short-term items, be sure you have the long-term set in place. Just as in hockey, there are three things you need, to make the best play of the game. Start by setting up an emergency savings account, to help guard your savings. Follow up by opening a personal retirement account such as IRA, to continually grow your savings. For the last trick of the play, we suggest creating a 529 or Coverdell account to help save for your child's future education. These three accounts will help not only you score your savings goals but will assist you in winning your entire financial game as well.
Put your debt against the boards.
Show your debt whose boss, and push them against the glass. By aggressively paying off your outstanding debt, you make additional funds available to further your monthly savings. We recommend paying the minimum payment on each debt, and then using any surplus funds to add extra payments to help pay it off sooner. Once you have paid off a debt, use the funds from that allocation to help erase the next obstacle, one payment at a time.
Place your spending in the penalty box.
While working on your savings goals, look into your monthly spending to see where you can cut costs. Consider reducing your funds for eating out and entertainment. The extra money can go towards your debt, or once paid off, can help you achieve your savings goal sooner!
To help, there are some innovative apps available that can you visualize your various expenses.
Beat the buzzer.
Saving for retirement is a marathon, not a sprint. Like hockey, if you don't play until the end, you may lose the game in the last five minutes. To help prevent this, we recommend working with a personal financial adviser, ensuring your funds are in the right place at the right time. If you make a pass and transfer them to stocks too late, you could lose money and valuable time. We suggest creating a strategic and well-coordinated retirement plan to make certain all your savings get time on the ice, and your key players continue to stay in the game.
Drop your gloves for additional fees.
Whether it's big banks searching for unnecessary add-ons, or potential financial advisers looking for a percentage of earnings, don't be afraid to negotiate fees you deem excessive. The business is certain to have referees to let you know if you're asking too much. However, it never hurts to ask!
With our affordable deposit accounts and expert financial coaching, we look forward to helping you sink your upcoming goal in the back of the net! Stop by and meet our dedicated team today!