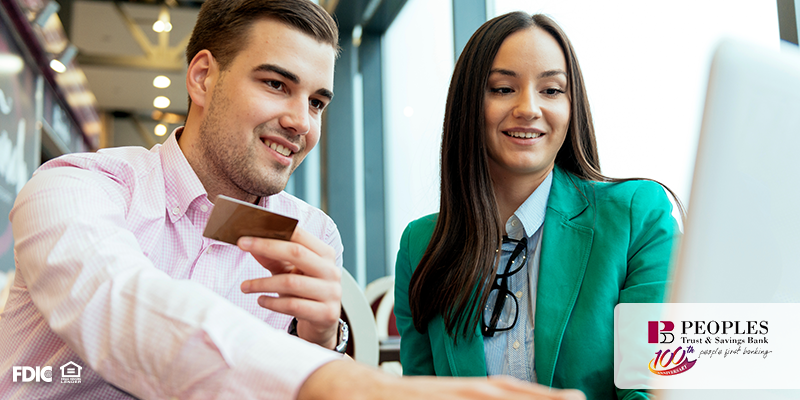 If you're like us, starting a new diet, or working to exercise more often is more difficult than we initially planned. The same is true with many financial goals you may have. Saving for retirement, eliminating credit card debt, increasing your credit score; these are all things that take time and dedication to complete, but sometimes it's hard to stay on track.
Luckily, Business Insider recently released an article that showcases just how it takes for your brain to form a habit. Surprisingly, it's less than you'd think! It takes approximately 66 days for a consistent behavior to be added to your brain's list of automatic actions. Thankfully, those 66 days do allow for some error. We're all human, so there's no need to be perfect during your trial practice. However, by committing to your new habit for 66 days or more, you can ensure that this new beneficial behavior sticks with you well into the future.
This new habit can be as simple as remembering to take the trash out, or as complex as maintaining a specified number of calories in a day. At Peoples Trust & Savings Bank we want to inspire you with some important financial habits to help you progress down the path of financial success. Take a look at these three examples, and don't hesitate to ask our dedicated team members for help if you're ready to begin your next 66 day practice round!
Use the Envelope System: To help train your brain to only spend what you budget for, withdraw your total flex spending budget for the month. Then, divvy it up amongst your budget categories like food, entertainment, transportation, etc. After it's been segmented, stick to you dollars, and only spend what you have in the envelope. No credit or debit cards to spend extra. If you can successfully make this a habit, you could see a large amount of extra savings which can then be used for vacations, retirement, or other savings ventures.
Pay All the Bills Before They're Due: Many habits appear easier than they truly are. In order to process this behavior into a habit, there are several steps you'll need to repeat each month. To get started, make a calendar at the beginning of every month to mark the dates bills are due and for how much. Then, as the bills arrive, structure your payments to pay one at a time, leaving extra cushion in your account, should an unexpected expense arise. Using this this recurring schedule, you can help yourself to get each expense paid before the designated due date. As an added bonus, an ongoing history of on-time payments may benefit your credit score too!
Save for Retirement: This one is often a habit that takes longer than 66 days because there is no immediate reward for the effort you put forward. Later in life, your future self will thank you, for putting the time and savings away early on. The first step in this process to research your options. If your company offers a 401(k) and a match that may be the first place you want to start. By automating payments from your paycheck, you can use pre or post-tax dollars to bolster your savings without the temptation of spending. Then, when you save extra money with your envelope system, remember to add those surplus funds into your retirement savings account to give it an added boost.
We love the three goals listed above, but that doesn't mean you can't create your own unique financial habits! If you'd like to get started on a new financial behavior, stop in to your nearest branch today and speak with one our personal bankers. Our team at Peoples Trust & Savings Bank would love to help kick off your next 66 day habit!