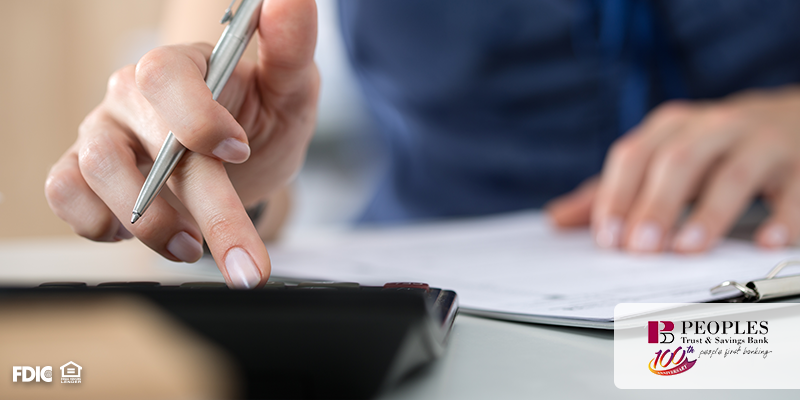 It's a new season and a new month, making it the perfect time to set new financial goals! While money management may not be your strongest asset, we believe with a little goal setting, a little discipline and a little help from us, you can end up surprising yourself how much of a financial all-star you really are! Start with these quick tips and watch your money grow.
Create a budget and stick to it - Budgets don't have to be hard. Write down your outgoing expenses and any incoming money. If you're spending more than taking in, it's time to eliminate some costs. If you need help with monitoring your spending, we can help you get on track.
The importance and purpose of a budget is to help you spend less than you earn so you can save money. So by not sticking with the budget, what's the point of having one? Create it, use it, and stick to it.
Eliminate Wasteful Spending- Next round of bills you receive look at them closely. Do you need every service you're paying for? Are you being charged unknown fees? Go through your bills with a fine tooth comb and raise any flags so you're not nickel and dimed.
We live in a time of instant gratification, but that often leads to financial consequences. Before every purchase, ask yourself "Do I really need this?" If you find the answer is no, leave it behind and move forward.
Build Your Savings – Every time you're paid, the first deposit should be into your savings account. Essentially, you're paying your future self for emergencies and retirement.
If you haven't done so already, now is the perfect time to set up your 401k or 403(b). Generally, companies match their employees to a certain percentage and that's free money you should be taking advantage of today.
Leave money you're saving alone. There are penalties for withdrawing money early from certain accounts. Why pay a penalty for money you worked hard to put in there? Let it sit tight and watch it grow!
We hope these tips help you work to your financial goals this month or season. We are available to help you with your financial management if you need it. Just call or stop by to get your goals underway.