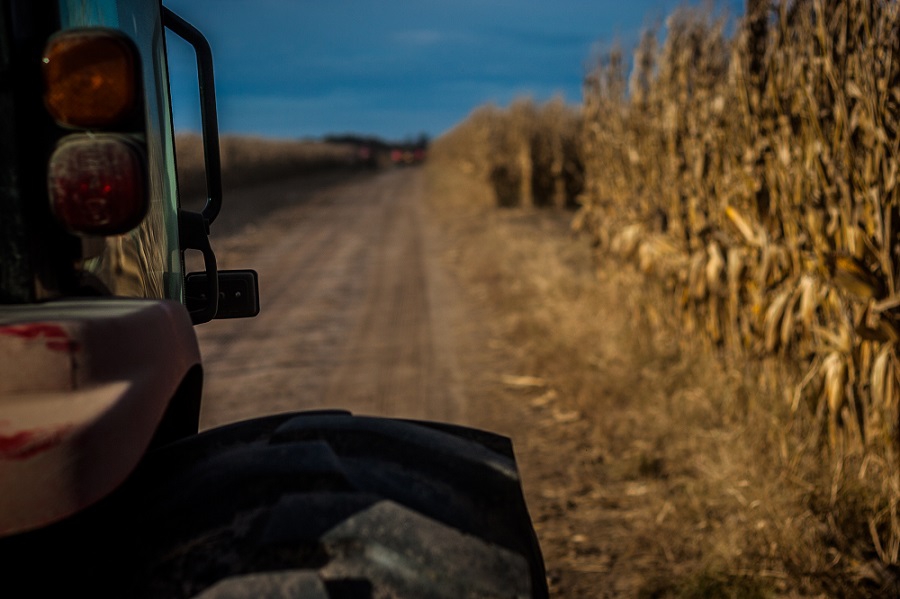 With Thanksgiving Day quickly approaching, we took a moment to reflect on what we, as Peoples Bank, are thankful for. Of course, we are incredibly grateful for our many customers, businesses and employees we work with and serve every day. But after a long and tough growing season, our many farmer friends, customers and employees are on our minds.
So we wanted to thank those farmers, who work hard every day to help put food on our table and produce materials that go into countless other products.
We spoke with three of our employees who work closely with our state's farmers — and some are farmers themselves — and asked them a couple of questions: How thankful are you for farmers? And how big of an impact do they make on our communities? Here are their answers.
Tanner Lawton, ag lender in Grand Junction
"I feel in the state of Iowa we have a collective group of farmers that do an exceptional job of growing products that affect our lives in many, many ways, whether it's the food we eat or the products that we utilize made from our corn and soybeans or beef and pork. Growing up in a farming family and knowing the farmers around our Greene County areas, they are all hardworking and they are all willing to set aside what they have to do to help their neighbors in a time of need."
Derek Kennedy, vice president and market president in Grand Junction
"I am thankful for the determination, resilience and courage all of our family farmers have shown in the face of very hard times in these past few years. Our local farmers make a huge impact. They supply a large amount of local jobs and products for our communities, and I'm grateful for everything they provide for us."
Tina Beaman, branch manager and ag lender in Scranton
"Farmers are the backbone of our communities. They help produce food for an entire planet, and when a neighbor needs help, farmers are always the first to help. I grew up on a family farm and have witnessed the hard work and dedication that goes into making a family farm operation work. As kids, we were always right by our parents in the field, in the hog buildings, helping haul grain to town or whatever the job was for the day. This taught us life skills and formed a bond with our parents that will never be forgotten.
Being a farmer is not a job, it's a way of life. Farmers will do anything it takes to try to make their farming operation work. This is their livelihood. It's not looking at the clock for quitting time, but only quitting when the work is done."