Posted On: March 7, 2019 by Peoples Bank in: Community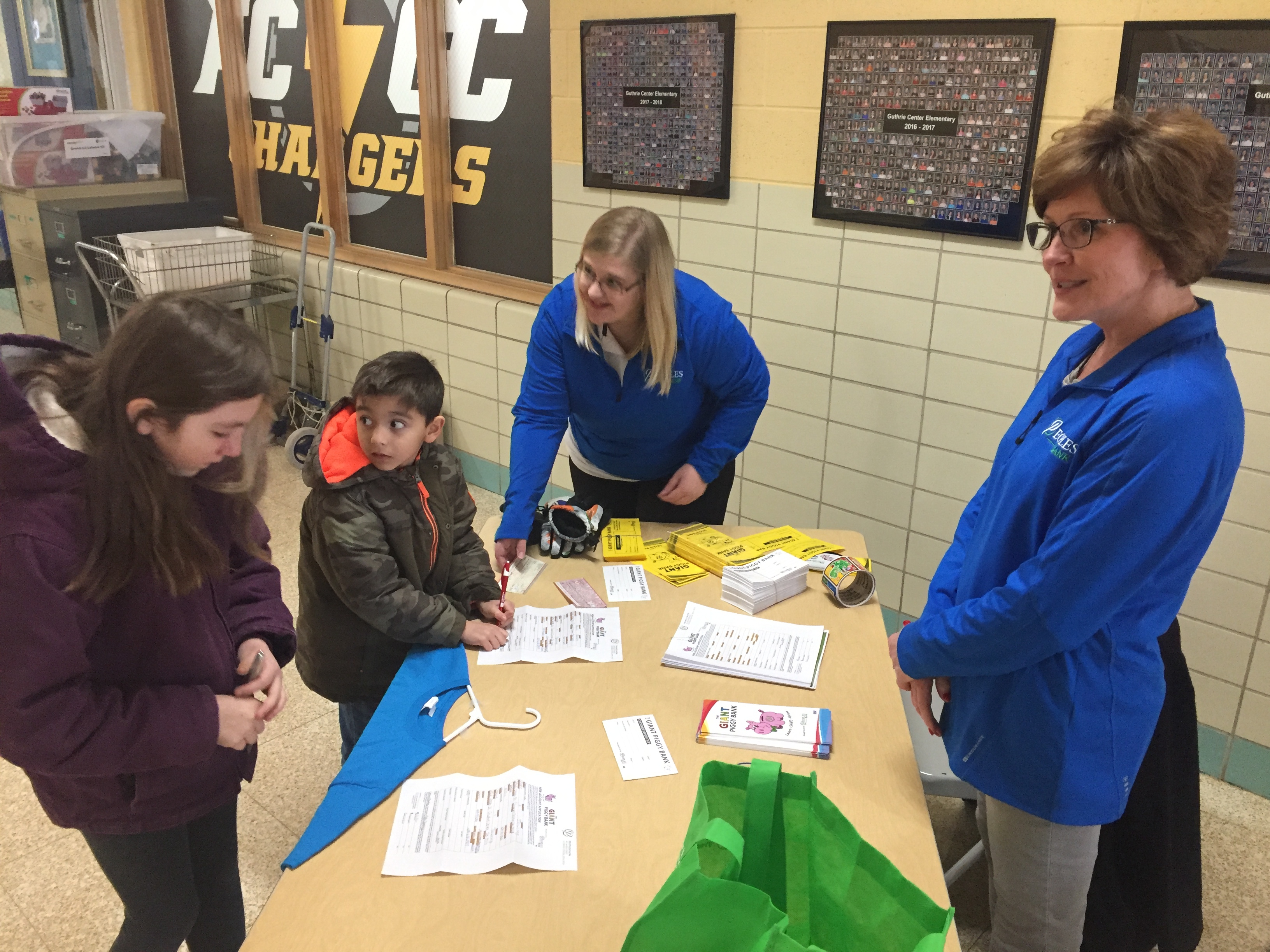 Peoples Bank has recently extended its Giant Piggy Bank program to Adair-Casey-Guthrie Center (AC/GC) schools, in addition to its service in the West Des Moines and Greene County school districts.
The Guthrie Center Peoples Bank branch has sponsored the EverFi Financial Literacy Program, a digital financial literacy course offered to schools around the nation, for a number of years. The Giant Piggy Bank program perfectly fits with EverFi and Peoples Bank's goal to give back to communities.
"Peoples Bank is excited to begin the Giant Piggy Bank program at AC/GC schools," said Dennis Flanery, senior vice president and Guthrie County market president. "The program will provide an opportunity and demonstrate the importance of saving for the future, plus offer job skills training with the student teller component. Giant Piggy Bank is a wonderful complement to our EverFi Financial Literacy Program that Peoples Bank has sponsored at AC/GC schools the past three years."
Here's how the program works: Each of the participating schools designates a Giant Piggy Bank day — usually once per week — when children can deposit money into a Peoples Bank Students Savings Account, no matter how large or small the sum. For AC/GC, the designated time is 8-8:15 a.m. Wednesday mornings.
Students can then watch their money grow, earning a premium interest rate, and access their account at any Peoples Bank branch. Making a deposit also means students receive a sticker for their book, which is provided by Peoples Bank. At eight stickers, Peoples Bank will deposit $1 into the student's account.
Students can also participate as student bankers, who help manage the money with the assistance of a professional. While receiving on-the-job training, participants also learn about confidentiality, customer service and teamwork, values that apply to every industry. Students must apply to be a student banker, but all of those who apply are accepted. The process is geared toward teaching children how to apply for an open position.
An added benefit to schools, Giant Piggy Bank gives free financial literacy training in an effort to satisfy a school district's Iowa Core curriculum requirement. Peoples Bank is also flexible in how it handles each school district, making accommodations for different circumstances.