Posted On: March 14, 2019 by Peoples Bank in: Mortgage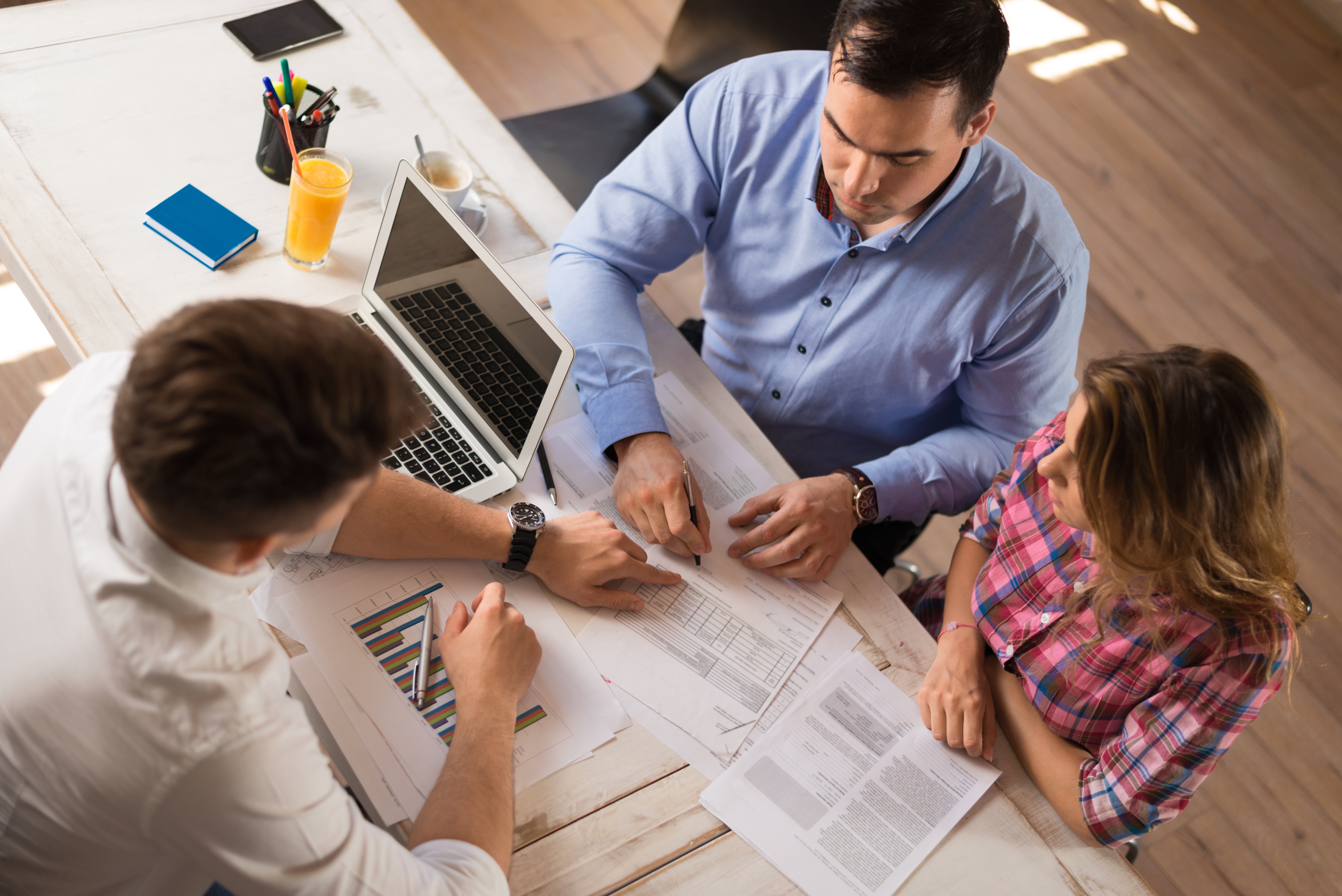 If you find yourself sitting on a nice chunk of equity in your home, you may be wondering how you can tap into it — short of completely selling. You've probably heard of a traditional second mortgage, but have you heard of a home equity line of credit (HELOC)?
HELOCs are lines of credit taken out based on the equity in your home. You can calculate your equity by taking your house's appraised value and subtracting how much you owe on the first mortgage. For example, if your house is worth $300,000, but you owe $200,000, your equity is $100,000.
A HELOC allows you to put that equity to work by giving you a set limit you're allowed to spend. Unlike a closed-in second mortgage, where all of the money is received upfront, a HELOC allows you to borrow as needed. And you only have to pay interest on the amount borrowed.
So is a HELOC right for your situation? Here are a few advantages and disadvantages to help you make the right decision.
Advantages
Use it as you need it: You can borrow against a HELOC up to the credit limit whenever you need it — most likely with no questions asked. A closed-in second mortgage typically requires you to disclose the purpose of the loan.
And because the loan is secured by your home equity, many HELOCs have relatively low rates. You can also pay off the balance on your loan whenever you wish. Check in with your loan officer before assuming terms.
"It's really not that different from how you use a credit card," said Teresa Hagen, vice president and loan officer at Peoples Bank. "You can advance on it and pay it off, then advance on it and pay it off. And you can use it for a variety of reasons: home improvements, some people use it to buy a car. It's nice to have that variable finance feature that you can use whenever you want."
Works well for home improvements: One of the more common uses for HELOCs is home improvement projects, which can pay off down the line. If you want to redo your kitchen, for example, a HELOC gives you plenty of cash to work with.
Because home improvement projects can be variable in their cost — depending on the accuracy of a contractor's estimate — HELOCs are useful. And after the renovation, your home's bump in appraisal value may offset the loan.
"If you want to finish your bathroom today, and then pay off the loan with your tax return next year, the HELOC is a good option," Hagen said. "If you're using it for something very specific and want the funds on day one, a closed-in second mortgage might be best."
Disadvantages
Using your house as collateral: This applies to any type of second mortgage. Because the loan is borrowed against your home equity, your home is at risk if you miss payments. That's why it's advised that you use HELOC funds for an investment, like renovations, starting a business or paying for an education. Those might actually pay you back and then some.
You also run the risk that your home decreases in value, which would erode your equity. Many banks won't allow you to borrow up to 100 percent of your equity, so it'll be tough to go underwater on your loans, but it could mean less flexibility for other equity options going forward.
Easy to get carried away: Because many HELOCs have relatively low interest rates and are easy to use, they can be tempting to use for unnecessary payments. Stay disciplined, and don't overspend. It's similar to a credit card. Plan out how you want to use those HELOC funds before receiving such a line of credit, and stick to your budget.
Receiving a HELOC is a huge decision because your money and home are on the line. Always remember that Peoples Bank loan officers are happy to help guide you through these tough decisions and help you find the right options for your situation.
Contact the lender nearest you today! You can also use our quick and easy Home Equity Application to apply in minutes online.