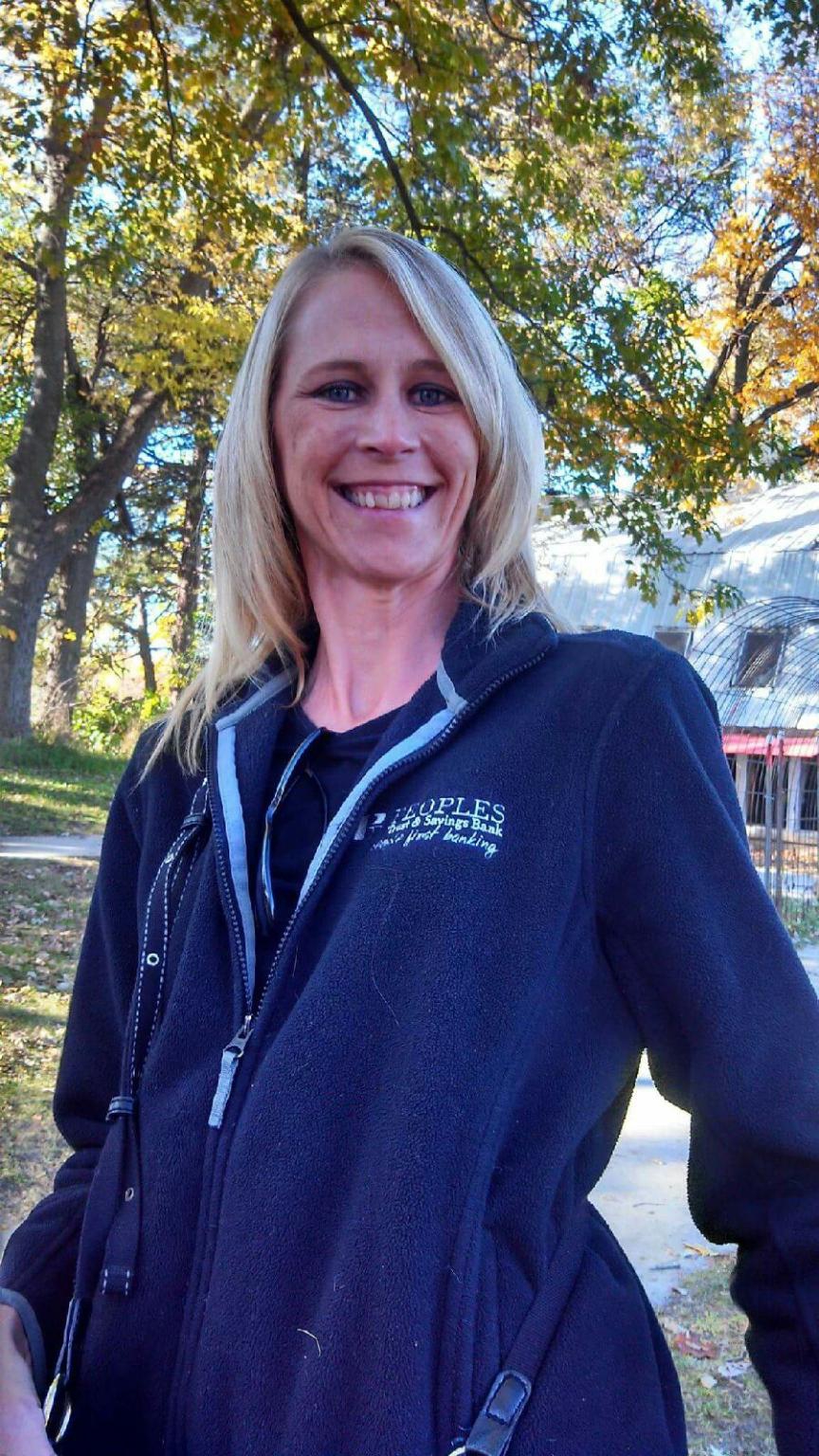 Every month, we will write a short profile highlighting the employees who make Peoples Bank an integral part of each community. Our employees take the initiative and truly make each branch feel warm and welcoming.
Melany Jennings wasn't born in Iowa, but she might as well have been.
Originally from west-central Minnesota, Jennings moved to Ogden when she was 4 years old. She's lived there ever since, spare a few years when she lived in Spencer attending college.
"I'm a lifetime resident," Jennings said. "I wasn't born here, but it's my home."
Jennings is the loan officer and branch manager of the Peoples Bank branch in Ogden. She was actually one of the people who pushed for a new Peoples Bank branch in the city before it opened in 2013. While working in the Rippey location, Jennings and a few other Ogden co-workers thought their town would be a good fit for the community-centric mission of Peoples Bank.
"There were talks after the recession about opening a new location," Jennings said. "We always talked about how Ogden would be a good market, so we started it as a loan-only branch in 2013. Within six months, it was up and running as a full-service branch, much faster than we anticipated."
Jennings always had an interest in numbers. Her accounting degree from the Spencer College of Business will attest to that. In 1995, she worked at an investment center in downtown Ogden. In 1998, she jumped into the banking industry at Commercial Federal Bank, which was located right across the street in the same building Peoples Bank now calls home.
When Commercial Federal Bank was bought out by Bank of the West in 2005, Jennings yearned a return to community banking. Through a referral from a friend, Jennings started working at the Peoples Bank location in Clive in 2006, moving to the Rippey branch in 2008.
"The thing I appreciate the most about Peoples Bank is you really are one big family," Jennings said. "You may have branches dispersed in different areas, but the teamwork, the communication, doing the right thing every day is so encouraged."
In her free time, Jennings and her husband like thrift shopping. They'll sometimes make a weekend out of buying and selling things. Her son-in-law, Eric Elliott, is a dirt race car driver in the Modified class, so it's common to spot Jennings at the Boone Speedway on weekends in the summer, especially in early September during the Boone Super Nationals.
But no matter what Jennings is doing, family always comes first.
"Spending as much time with my family is what I like to do," Jennings said. "It doesn't really matter what we're doing as long as we're together."