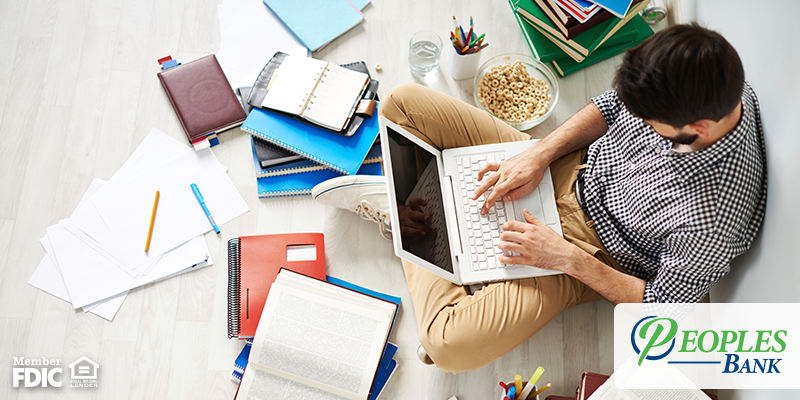 In a 2016 study, it was found that 43% of students do not track their spending while 58% said they do not save money every month. From that, it is shown that 7 out of 10 students are stressed out about their finances. It can be quite the adjustment for students to transition from high school to college. This new stage of your life can be filled with many mixed emotions and late night adventures. In just a matter of time you are living in a brand new environment, meeting new people, taking new classes and trying to figure out how to "adult."
Trying to manage your money and set a budget are probably the last things you want to do, but it needs to be done. College can be exciting, challenging and rewarding all at the same time, so developing money-management habits early on is worth your time and effort. College tuition increases every year, and having tips on how to manage your budget can easily reduce additional financial stress.
Here are 3 ways you can cut costs while in college:
Buy Used Textbooks - As a freshman you will most likely take quite a few general education classes, which means more books at a higher price. To reduce costs, buy used ones; just one book can cost hundreds of dollars. You can also search for books on websites like Amazon and Chegg before looking at your university bookstore. Both places offer rental textbooks with a simple process to receive and return them. Keep in mind that you don't have to buy your textbooks before school starts, it is often good to wait until the first week of classes to ask your professors about whether you need the book or if you could buy an older edition where it may be cheaper!
Purchase a Coffee Maker - When you're a full time student, most of your time is spent on studies. Those early morning iced coffees and late-night lattes can add up fairly quickly. In an article from USA Today, studies have shown that college students have spent nearly $1,100 per year on coffee. To cut back on those costs, consider buying a coffee maker for your dorm or apartment instead of racing to the nearest coffee shop.
Find the Good Deals - Chances are your college town will offer student discounts. Take advantage of them! There are hundreds of companies that apply student discounts. Research and ask to find the best deals around town. Some discounts may be small and some significant - either way it can save you money. If you're looking to buy textbooks on Amazon, Amazon Prime will offer a free six-month membership that includes free shipping. Looking for a new computer before school? Dell and Apple provide a certain percentage off of your purchase with an official school email address. Taking advantage of discounts can also provide fun, cheap entertainment for you and friends to have a night that you'll always cherish.
College is a new and exciting part of life, just remember to track your spending and manage your budget. With these few tips we hope this will help reduce costs and save you more money! If you're looking to work on your savings skills, open a savings account with us today!