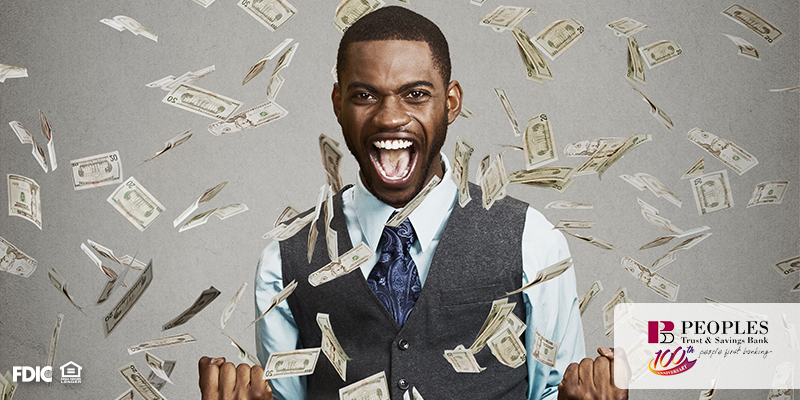 Let's face it, Black Friday—and Cyber Monday—aren't for everyone. You rise at the crack of dawn and either have to fight the crowds or hope you have faster WiFi than other shoppers.
Luckily, these aren't your only options when it comes to getting deals around the holidays. People's Trust & Savings Bank has compiled this list of online resources to help you stretch your gift-buying dollar:
1) Use Coupon sites.
The most popular site is Groupon, but there are other online coupon sites that can save you money as well! Sites such as Couponcabin.com, coupons.com and RetailMeNot.com all have thousands of deals and coupons for online retailers.
2) Buy discounted gift cards.
Places such as Sam's Club have gift cards for restaurants that are up to 20% off, and can make great stocking stuffers. If you don't have a membership, there are other places where you can buy retailers' gift cards at a discount, such as Gift Card Granny and Card Cash.
3) Free shipping offers.
If you're an Amazon Prime member, you'll already be able to take advantage of this. But if you're not a Prime member or are shopping elsewhere online, FreeShipping.org has coupon codes for free shipping on some 4,000 stores.
4) Cash back.
If your credit card offers cash back, the holidays are a great time to rack up points. We would caution that you have enough cash on-hand to pay off everything you charge to the card, as you don't want to start the New Year with debt.
Credit cards aren't the only way to earn cash back. Sites like Ebates.com and Extrabux.com offer cash-back for online purchases at certain stores.
5) Buy used.
Sometimes, a new iPad isn't in the budget. If that's the case, you can buy gently-used electronic equipment at Glyde.com. You can even set up price alerts for certain items. Another gently-used online retailer is Swap.com. Items such as toys, games and DVDs still in the original box can be purchased for a fraction of the original cost.
6) Deals on electronics.
Online retailers such as NewEgg.com and Fry's Electronic are well-known among IT and tech professionals for their steeply discounted prices on everything from laptops to component computer parts. If you're looking for a reputable place to buy inexpensive electronics, these websites are worth checking out.
Remember, the holiday season doesn't have to break the bank! Next year, you can start planning ahead by starting a Christmas club account. This special savings account makes it easy for you to put aside the money you need to check off everyone on your list!