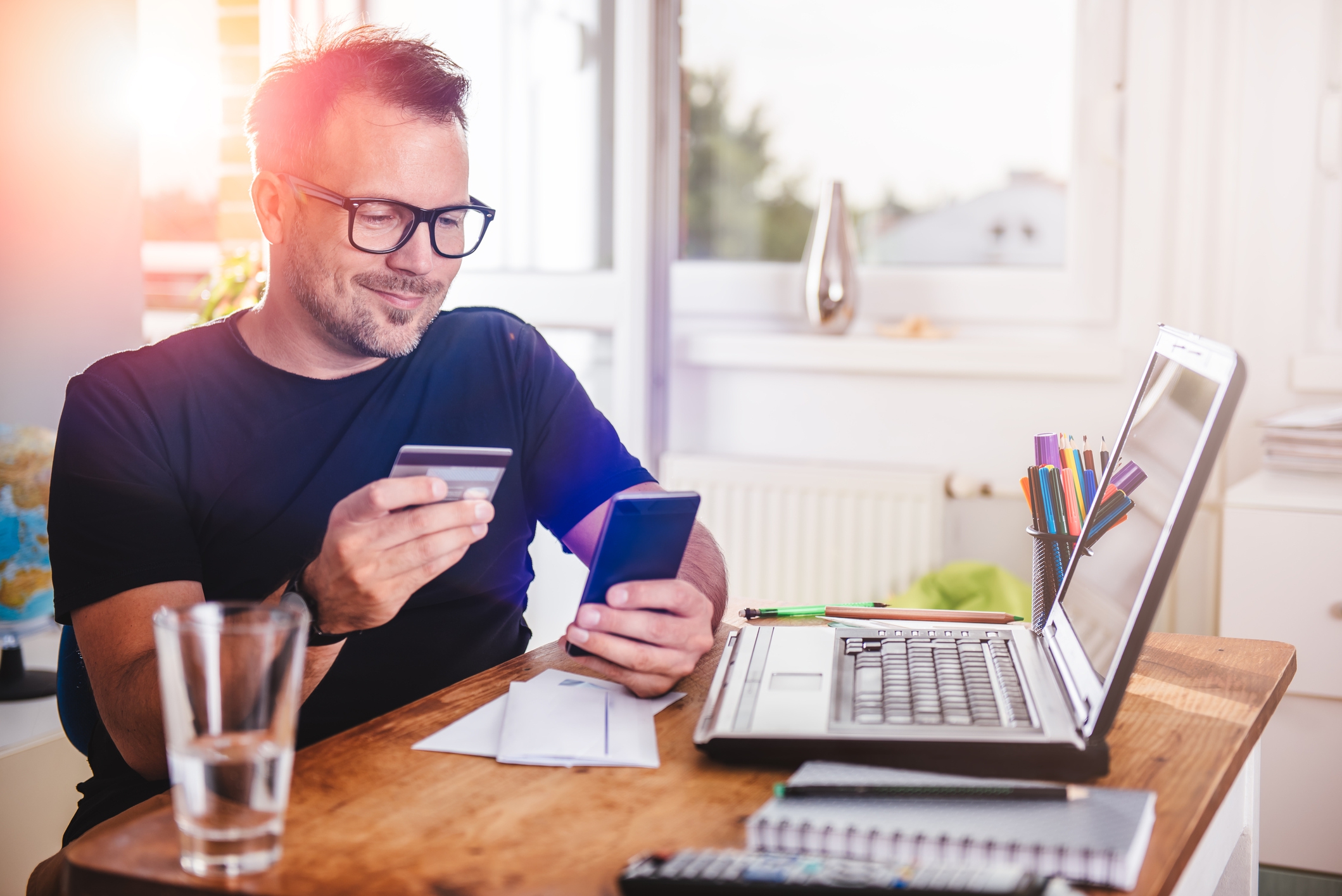 Who remembers a time when banking could only be done through tellers and the occasional ATM machine? It wasn't that long ago, but the dramatic rise of digital banking has changed the way people think of their financial institutions.
About 46 percent of customers are using only digital channels for their banking, and new research by Juniper Research shows that by 2021, one out of every two people will use a smartphone, computer or smartwatch to access financial services, a 53 percent increase from 2017 figures.
Predictions say there will be a whopping three billion online banking users in three years. And, as you would guess, the demographic of frequent online banking users is younger. Eighty-two percent of 18-to-24 year olds say they use online banking.
So how did we get here?
Even as soon as a decade ago, people banked at the financial institution down the street. It was the easiest way to get a deposit or a loan. Now, with the growth of the internet, people are as connected as ever. That means that have more choices than ever.
While convenience will continue to be a big factor in banking, having a localized, friendly face is still essential. According to a survey by the Financial Times, 62 percent of respondents felt it was important for their banks to have local branches.
And in a survey by the research firm McKinsey, 54 percent of people said they preferred to bank at branches or an ATM for all of their needs, with 38 percent of those citing security as a concern for online banking. If you need some tips on how to keep yourself safe online, read one of our recent blogs about online security here.
The takeaway is the balance between banking and in-house services. Because you, the customer, want a person you can trust handling your money. That's why a majority of people would prefer to work with a locally-owned and operated community bank, according to a recent study by the Independent Community Bankers Association.
Peoples Bank offers online and mobile banking services while still giving you the local, friendly touch through nine branches in the Central Iowa area. You can find out more about our online offerings here. If you have any questions about our services, give us a call at our toll-free number: 800-891-9389.