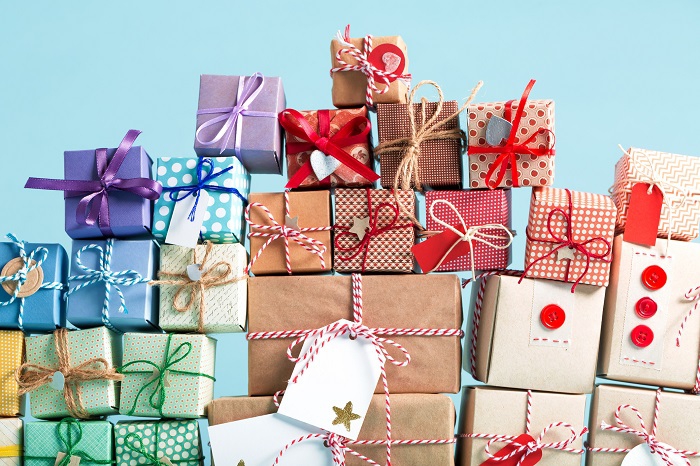 The holiday season is supposed to be a time of glee and happiness, but for some it can be a time of stress and financial strain. Buying gifts for family members and friends can be a burden for individuals and families, especially when almost 80 percent of Americans live paycheck to paycheck.
According to a Gallup estimation, the average American will spend about $885 on holiday gifts in 2018. That number has risen dramatically in the last decade. In 2009, a year after the recession, planned holiday shopping totals dropped to $417.
While holiday expenses are somewhat expected, they can still be tough to manage if handled improperly. The keys for preparing for the holiday season are planning, prioritizing and maybe a little bit of compromise.
Plan it out
Like any other big purchase, holiday gift-giving needs to be planned out. For starters, it's important to understand how much money you're spending and bringing in each month; then you can determine how much is left over each month.
When looking through your expenses, there are fixed expenses — those that need to be paid each month, like car payments, utilities, rent/mortgage — and then there are variable expenses — going out to eat, buying new clothes, etc. — which can be adjusted by a change in behavior or lifestyle. Your income is most likely similar from month to month.
Long before the holiday season, determine how much money you'll need to spend on gifts. Just like a party, create a budget and determine how many gifts to give to family members, friends, co-workers and others. For a guide, estimate how much you've spent on gifts in past years.
Doing this will give you an idea of how much you'll need to put away each month to reach that total by November or December. If you can't find a way at your current pace, find variable expenses you can reduce or another way to produce income. Having a solid plan before the holiday season hits will give you the time and means to live comfortably when gift shopping.
New ways for fun
It doesn't hurt to get creative during the holidays, either.
Talk to your friends and family to see if they'd be willing to create or lower a gift price limit. Or you could arrange a secret Santa, so everyone can buy a gift and a receive one, instead of buying gifts for everyone. Gag gifts are also cheap ways to give something while having a lot of fun.
Not everyone needs a gift, either. In the spirit of the season, maybe you and your friends can get dinner one night or just celebrate together, without the stress of buying a gift.
After all, that's what the holiday season is about: having fun and enjoying family and friends. Don't let a stressful gift shopping experience ruin it for you.