Posted On: May 17, 2021 by Peoples Bank in: Mortgage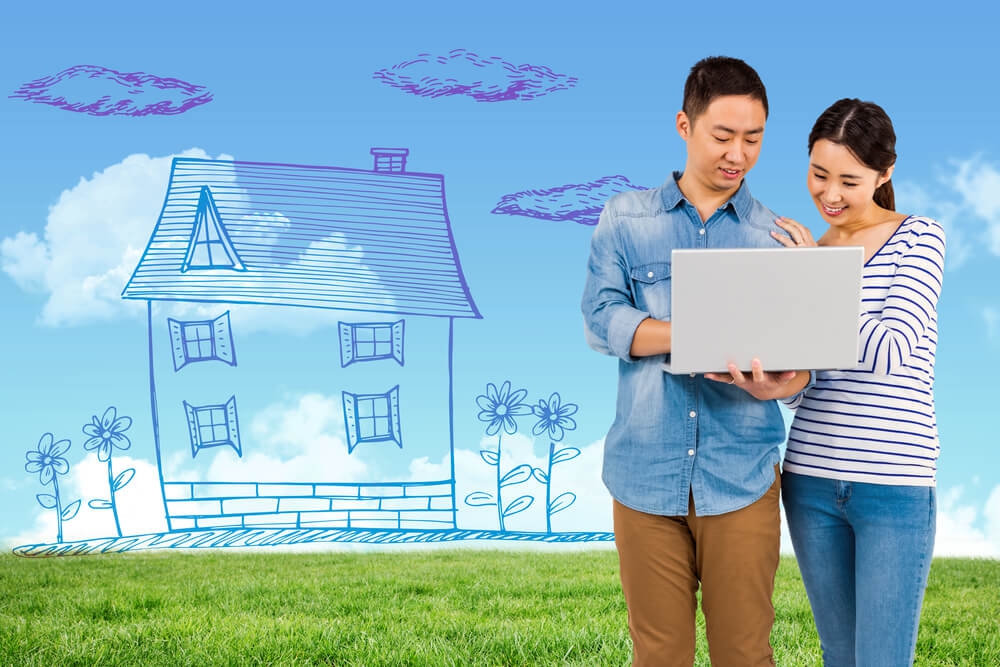 Applying for and receiving a mortgage loan is a big life step for individuals and families. Where do you start, and what should you know before taking the leap?
Here are the basic steps in the mortgage loan process.
Find your lender
Finding a lender is the first and most important step in your home-buying process. The majority of real estate agents won't work with you unless you're pre-qualified. Mortgages are long-term contracts, so you'll want to find a lender who values a relationship and displays a desire to work with your circumstances.
While the cost, rates and fees are important, also consider the quality of service. Relationship-based lending is a plus when it comes to a mortgage loan spanning 15 years or more.
Apply for the mortgage
Beyond the actual search and closing on a house, the application is the most intensive part of the mortgage process. Many lenders now offer online applications, allowing homebuyers the ease of applying without directly speaking to a lender.
But setting up a one-on-one meeting or phone call can potentially save time down the line. The lender can ask questions and determine finer details while going through the application with you. There's also the added benefit of beginning the long-term relationship with your lender.
"I like to schedule a time to do a phone application or something in person," said Tracy Van Sickle, a Mortgage Loan Officer at Peoples Bank. "It gives you an opportunity to deal with some of the challenges upfront. You can ask questions, and it allows you to build that rapport with your customers."
Before going into your application, you'll need several items:
Documented employment history of at least two years.
Documented income history of at least two years.
Idea for an ideal monthly payment on the mortgage.
Details about long-term debts, such as auto or student loans.
Recent bank statements.
Tax documents from the previous two years.
After your application is complete, the lender will pull your credit history and determine mortgage options.
Discuss mortgage options
Based on your ideal monthly payment and financial standing, the lender can now lay out options for your mortgage. These vary, and your lender can help you determine which is best for you, but here's a previous blog touching on three popular mortgage types. You can also determine the repayment length on the loan — common terms are 15 or 30 years.
A lender will also consider other factors in your options, like private mortgage insurance, property taxes, homeowner's insurance and closing costs.
If you aren't in good financial standing, you can talk with your lender about how to improve your credit score and improve your choices.
Search and finalize
This is where a relationship with your lender is extremely helpful. After receiving preapproval and browsing the housing market, you might want some flexibility or a resource to turn to. Buying a home isn't a quick process, and things might change during your search.
"I want to make sure there's an open dialogue, and there's no surprises," Van Sickle said about working with her customers.
When you're ready to put in an offer on a house, you can use the preapproval papers to prove your bid is legitimate. If you win the bid, the lender will order a professional appraisal of the house and compare it with recently sold properties in the area. That way they can assess the true value of the home since it serves as collateral on the loan.
Then comes closing, where the buyer, seller and other professionals in the transaction come together to and complete the sale. At closing, you'll need a certified check to cover the closing costs and down payment.
After closing, the house is yours! You'll receive your keys and start making monthly mortgage payments to the lender. Depending on which lender you go with, you can check your balance on the loan online or through a quick phone call.
If you have any questions, reach out to Tracy Van Sickle at tvansickle@mypeoples.bank or 515-327-7738.