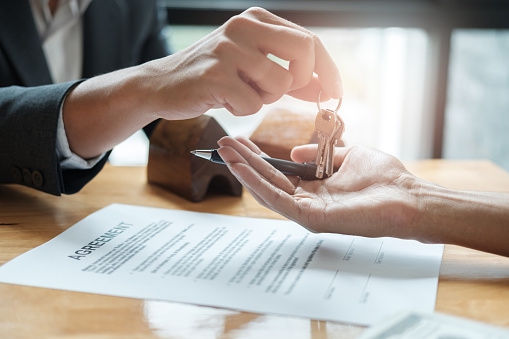 The trend in mortgage rates during the last year has been upward.
Since a low of 3.4 percent on an average 30-year fixed-rate mortgage in late 2016, the United States has seen averages climb up to 4.6 percent as of early August. Economists expect that number to keep rising by the end of 2018 and eventually reach 5.5 percent or more, which will mark the highest rates since 2008.
We talked to Tracy Van Sickle, mortgage loan originator at our Ogden branch, about the trends and some of her thoughts on the current mortgage climate.
Her message? Don't panic. Keep perspective.
"The rates have been going up gradually," Van Sickle said. "But, keep this all in perspective."
Since entering the mortgage industry in 2001, Van Sickle says rates today are still lower now than 17 years ago.
"Historically, rates are still very good," she said.
The interest rates are still low compared with past data. In the early 1980s, rapid inflation caused a huge spike in rates, reaching a peak of nearly 18.5 percent in 1981. And just 10 years ago, rates were hovering around 6.5 percent.
Van Sickle said when she entered the market almost 20 years ago, the average interest rate for someone with good credit — about a 700 credit score — was around 7 percent. That's a far cry from where it is today.
For potential homebuyers, there is an option to lock in a mortgage for a set amount of time. Borrowers can request a mortgage lock to freeze the rate for a short period. They can lock their rate once they have an accepted offer for the duration of their mortgage term.
"It's all about perspective," Van Sickle said. "We want everyone to have the best interest rates, but in the long run it's giving them perspective on the current market. People are going to buy houses no matter where the rates are due to the mobility of our society and lifestyle changes. So our job is to educate people that they likely will move or refinance at some point as typically homeowners stay in their homes 7-10 years.
"Mortgage rates are always going to be a cycle, so as long as customers get a fair deal at the current rate and are educated about the best loan program for them, that's what matters."