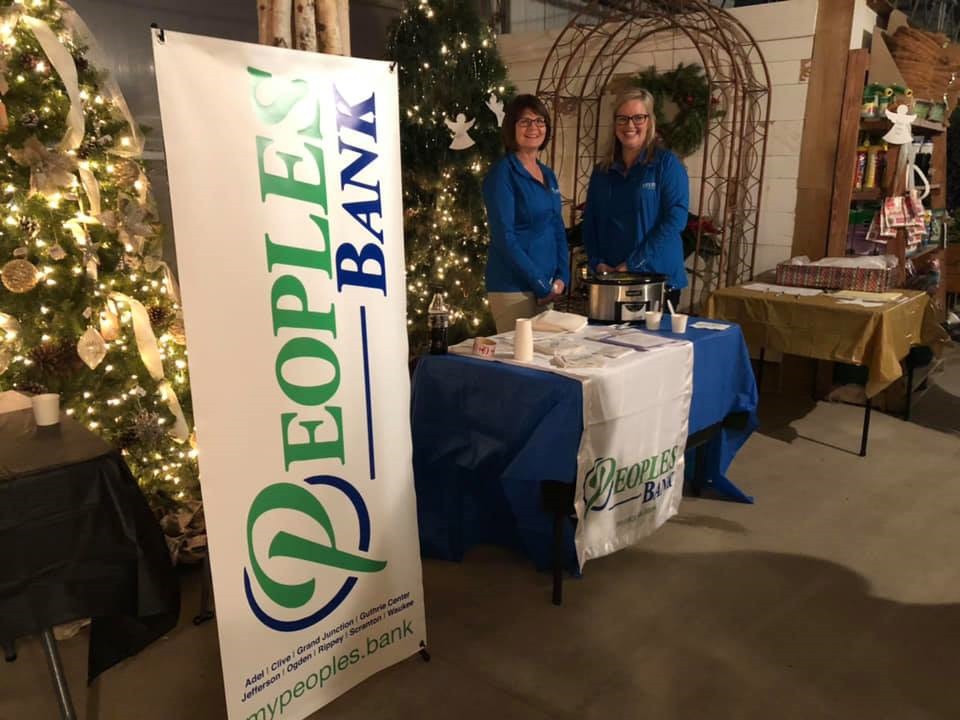 'Tis the season for happiness and joy.
This holiday season, Peoples Bank wanted to spread the cheer throughout its nine branches and communities across west-central Iowa. We believe community matters, and whether it's through our customer-first service or what our dedicated staff does away from the office, we love to show it.
Over the past two months, our branches have participated in true acts of kindness. Here are just some of the ways we tried to spread the happiness and joy of the holidays.
A busy winter in Grand Junction
The Grand Junction branch has been active in its community this winter.
In November, the branch teamed up to gather coats, hats and gloves for children in need from the Ogden and Greene County school districts. Staff members donated their own gear or contributed money to buy new winter clothing.
The Grand Junction Peoples Bank also donated $25,000 to the Grand Junction Community Center in early November. Announced in 2013, the 6,000-square-foot community center was built in 2016. Peoples Bank was a lead donor on the project and pledged $25,000 over a five-year span, which culminated in the donation last month.
Food for those in need
Peoples Bank's Waukee, Clive, Guthrie Center and Adel branches are working with Raccoon River Radio for a holiday food drive called Caring Christmas Food. Each location has a food drop-off box where people can drop of their nonperishable food items. The participating banks have raised about $700 and bins full of food to donate.
Donations are accepted through Christmas Eve (Dec. 24). All food items will be brought to local food pantries.
Blessings for the holidays
All types of items are welcome for those in need during the cold winter season. The Peoples Bank Rippey branch has stepped up with a Blessing Box, which collects donations of personal hygiene products, winter clothes and nonperishable food items. Donations are being accepted through the month of December.
True winter wonderlands
During this holiday season, we wanted to thank our customers with open houses across our nine branches over the past few weeks. Customers mingled with our staff, enjoyed hot cocoa and prizes, and took in the festive atmospheres.
Our 12th annual Waukee Wonderland event, held on Dec. 8, also brought cheer to the hundreds of attendees. Children shared their gift wishes with Santa, met his reindeer and enjoyed some great hot cocoa and cookies. It was a great time for all involved!
For those who participated in the above donation drives and events, thank you. You're part of what makes our communities great!