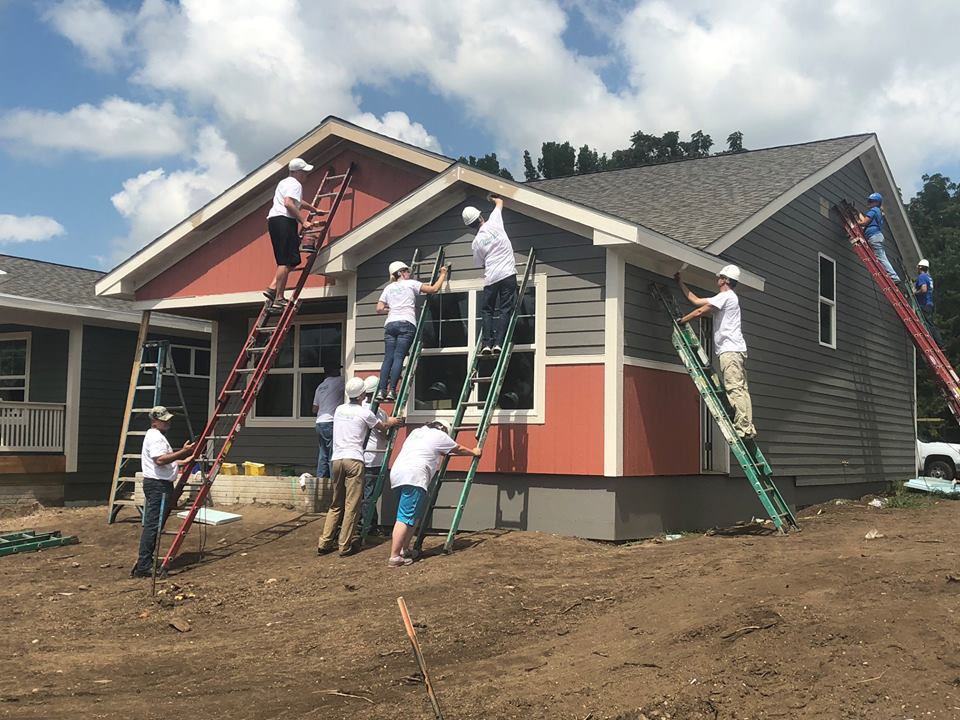 Encouraging our employees to give back and assist in the communities we serve has been a focal point for Peoples Bank over the course of our long history in Central Iowa. One of our flagship programs, Peoples Helping People, embodies this sentiment.
The program was launched on Jan. 1, 2016, with the goal of motivating and increasing community involvement efforts throughout the bank in a positive manner to both employees and customers.
Peoples Helping People has seen impressive results. In 2017, our employees logged 3,336 hours through the program, which reached 140 percent of our goal. More branches hit their goal in 2017 than in 2016, and we actually increased our goal percentage by four percent (136 in 2016 to 140 in 2017). The Grand Junction branch logged the most hours last year, totaling 462 volunteer hours, with Ogden coming in second with 396 hours.
"These outstanding efforts keep us connected in the community and continue to show our dedication to the markets we serve," said President and Chief Operations Officer John Rigler III. "We are proud of what our branches have been able to accomplish through our Peoples Helping People volunteer program."
Here's how the program works: Employees register each hour they participate in a community involvement event, like volunteering or giving back — all without a monetary gain — in a branch-specific log, completed each quarter.
Each branch then receives a certificate at the end of the year with the total amount of hours logged. The location can then display the certificate for customers and employees to see and enjoy. Peoples Bank volunteers are encouraged to post photos on Peoples Bank's social media pages, so we can show the world the great work our employees put into the community.
"The Peoples Helping People program has been instrumental in the growth of Peoples Bank in Guthrie Center," said Dennis Flanery, market president in Guthrie Center. "It allows our staff to invest their time within their own center of influence in the community. Each employee can represent Peoples Bank in an organization or activity that means something to them. Peoples Bank can only succeed if our community is growing and Peoples Helping People makes that happen!"
Peoples Helping People is just one of the programs we have implemented to give back to our communities. A recent program we started is the Giant Piggy Bank, which allows students to save their cash and learn how to manage money. You can read more about it here.