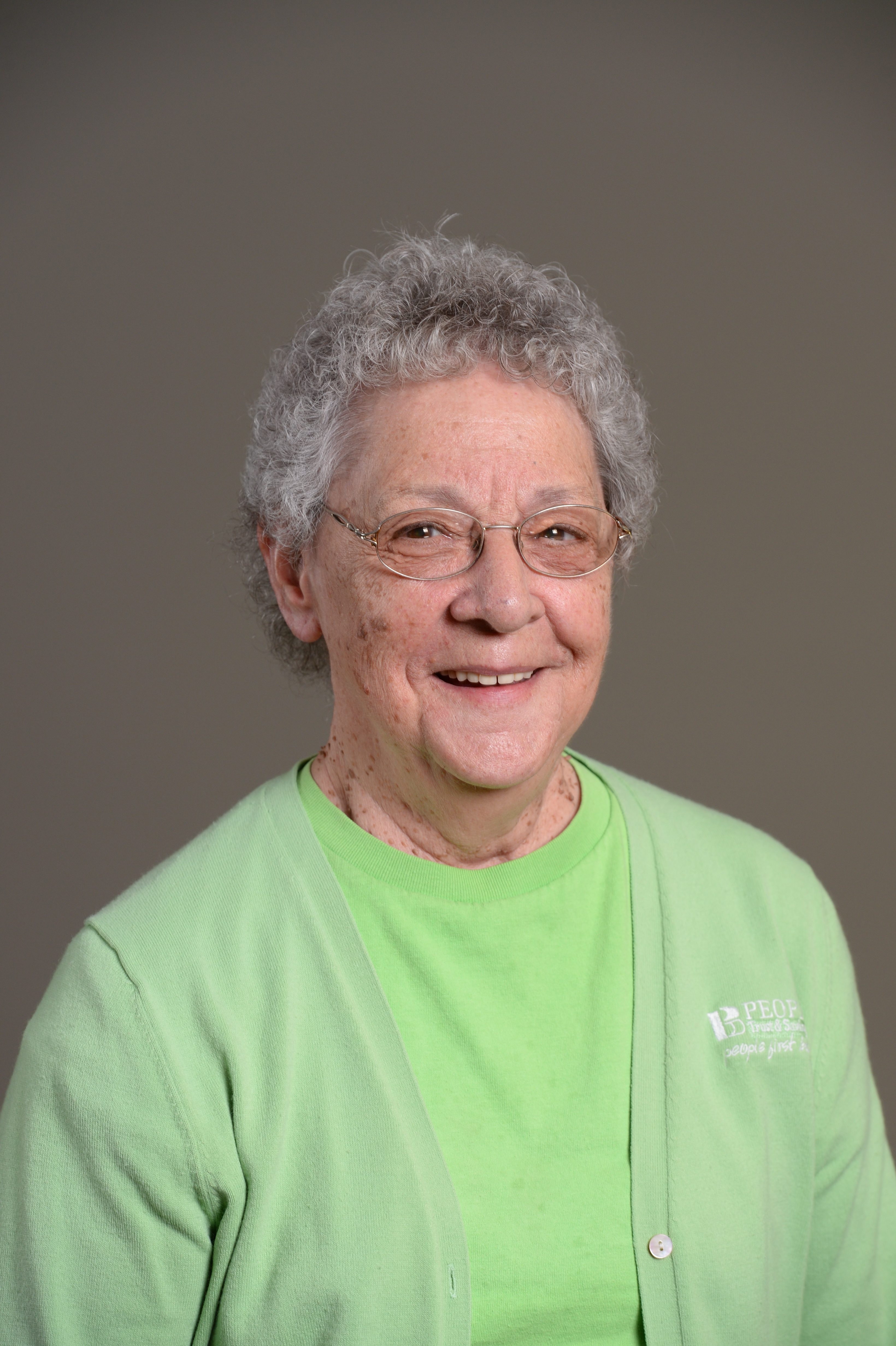 Every month, we will write a short profile highlighting the employees who make Peoples Bank an integral part of each community. Our employees take the initiative and truly make each branch feel warm and welcoming.
Barb Walker has become a staple at the Grand Junction branch of Peoples Bank.
Barb, who is affectionately known as "Grandma Barb," has been serving Peoples Bank customers with a smile and care for more than two decades.
But her interest and experience in customer service goes farther back.
Originally from Knoxville, Barb graduated from Knoxville High School in 1961 and moved to Des Moines to enter the workforce. Just three years later, in 1964, she married James, starting a marriage that lasted 53 years.
After James got a job in Omaha, they moved to Council Bluffs and eventually moved to Grand Junction when another job took James back to Central Iowa. Barb started working at Bank of Iowa in Ames, which was bought out a short time later, leaving her without a job.
She knew people at the local Peoples Trust and Savings Bank, and in July 1994 Barb interviewed with Lori Kennedy, now a vice president based out of the Jefferson Branch, and Doug Van Dyke. She got the job a short time later as a teller and was ecstatic to work with customers.
"I've always been involved in customer service in one way or another," Barb said. "That's my favorite part — interacting with customers. That is the part I love. Whether it be in the lobby of a large bank in customer relations or it behind the scenes on the telephone. You can probably tell because I've been here a while."
Her passion shines through. She knows the names of most of her customers, and many of them know her as well.
"I call them my customers," Barb said. "It's a great place to work. We have a nice family at Grand Junction. Peoples Bank is a family, and everyone here has a great working relationship with everyone else. I don't think it's any one person. I think everyone contributes, and I'm very proud of where I work and the people I work with."